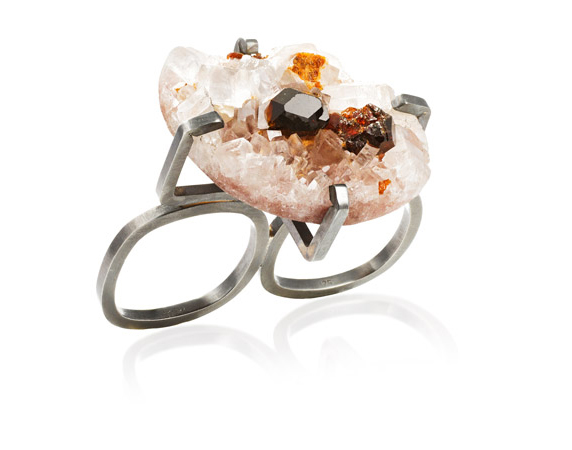 Sparks ring #03
Sparks
Oxydised silver, crystal
L: 35 H: 30 W: 15 mm
Can be delivered in different sizes and material.
Every pieces comes with a unique stone, and are handmade. Delivery time 2-3 weeks.
How to find your ringsize
Read more about the
Sparks
collection
SPARKS is aunique collection inspired bynaturalcrystals. The pieces seek to explore crystaline forms and celebrate these glittering gems hidden around the world in various rock formations. Their sparkling reflections, roughness and the beautyof theirnatural shapeis the backbone of the SPARKS concept.