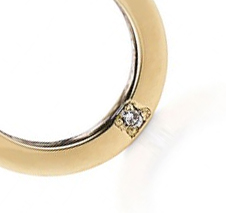 BUKKEHAVE is a Danish jewellery brand that has been designing brave, contemporary pieces since 2011.
The brand incorporates the clashes between the known and the unknown, the raw and the frail, between the city and the countryside and between culture and nature. It's our artistic ambition to keep challenging the boundaries of this ancient and truly magnificent craft.
Every BUKKEHAVE design is made by hand and has been carefully chosen with great emphasis on originality, quality and good craftsmanship.
The company was founded by goldsmith Christine Bukkehave. In 2015 she won the St. Loye Prize, one of the most prestigious jewellery awards in Scandinavia.