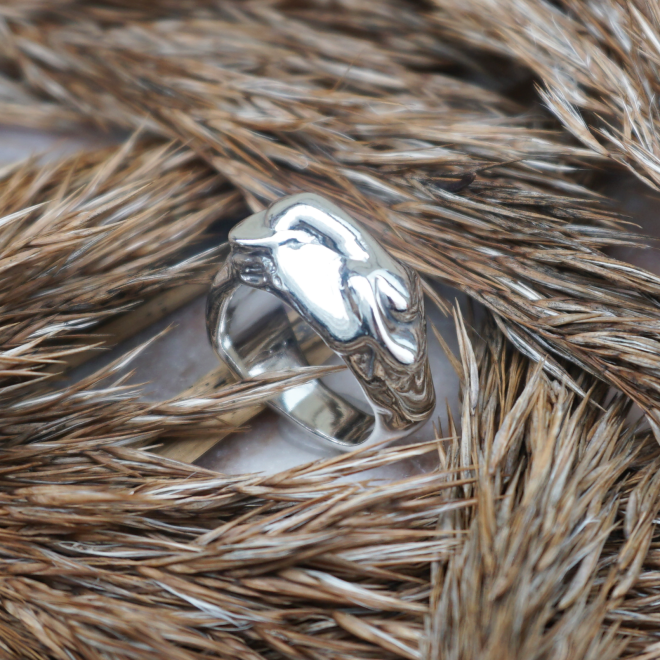 Devils
Stalactite
Organic ring in silver – medium
Every piece is handmade. Delivery time 5-7 days.
Retail price 280 €
How to find your ringsize
Read more about the
Stalactite
collection
This collection is inspired by the dripping minerals, lava, soil, limestone, which form various organic transformations down from the ceiling of the stalactite caves. The sculptural shapes in nature are a layer upon layer pattern of mysterious expressions that create the framework for this collection. The jewellery looks fluid, blooming, almost alive. They carry a delicious weight and power. Some designs have a half moon as a contrast to the very organic look. All the jewellery has names of caves around the world. They are solid, sophisticated and seductive.