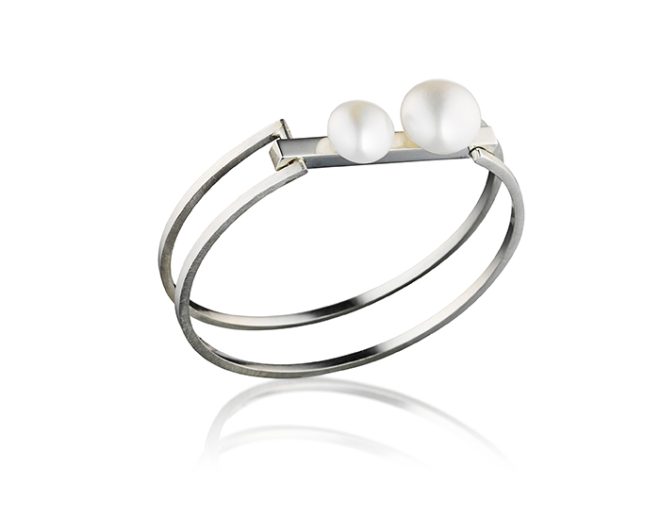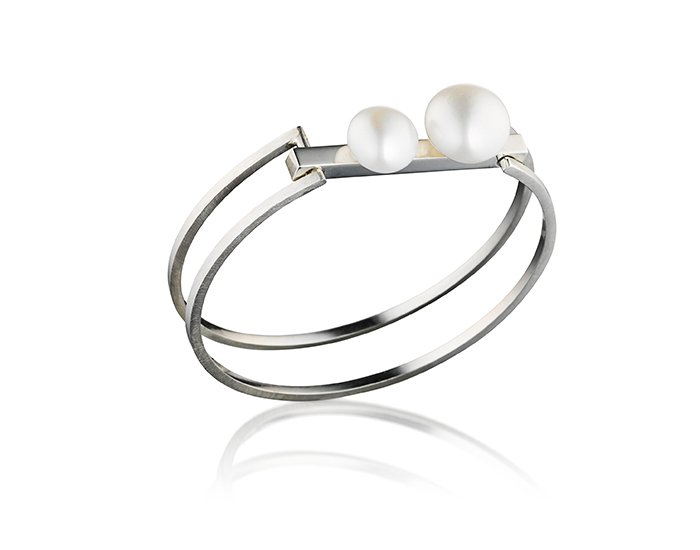 Pearly King bracelet#02
Pearly King
Silver, freshwater pearls
2×2 mm square thread, 4x4mm square thread, 10 +14 mm pearl
Can be delivered in different sizes.
Every piece is handmade. Delivery time 4-5 weeks
Retail price 390 €
Read more about the
Pearly King
collection
The line features designs that are elegant, sophisticated and pure yet also raw, edgy and full of conflict. Pearls are one of the most classic fashion elements and they have been amongst the cornerstones of jewelry since humans started to first wear finery. With Pearly King BUKKEHAVE seeks to explore this ancient material with a modern, contemporary approach. By combining beautiful pearls with various forms of polished silver and mother of pearl BUKKEHAVE has achieved a cool and strict look that ems of Scandinavia and the great reaches of the northern regions.