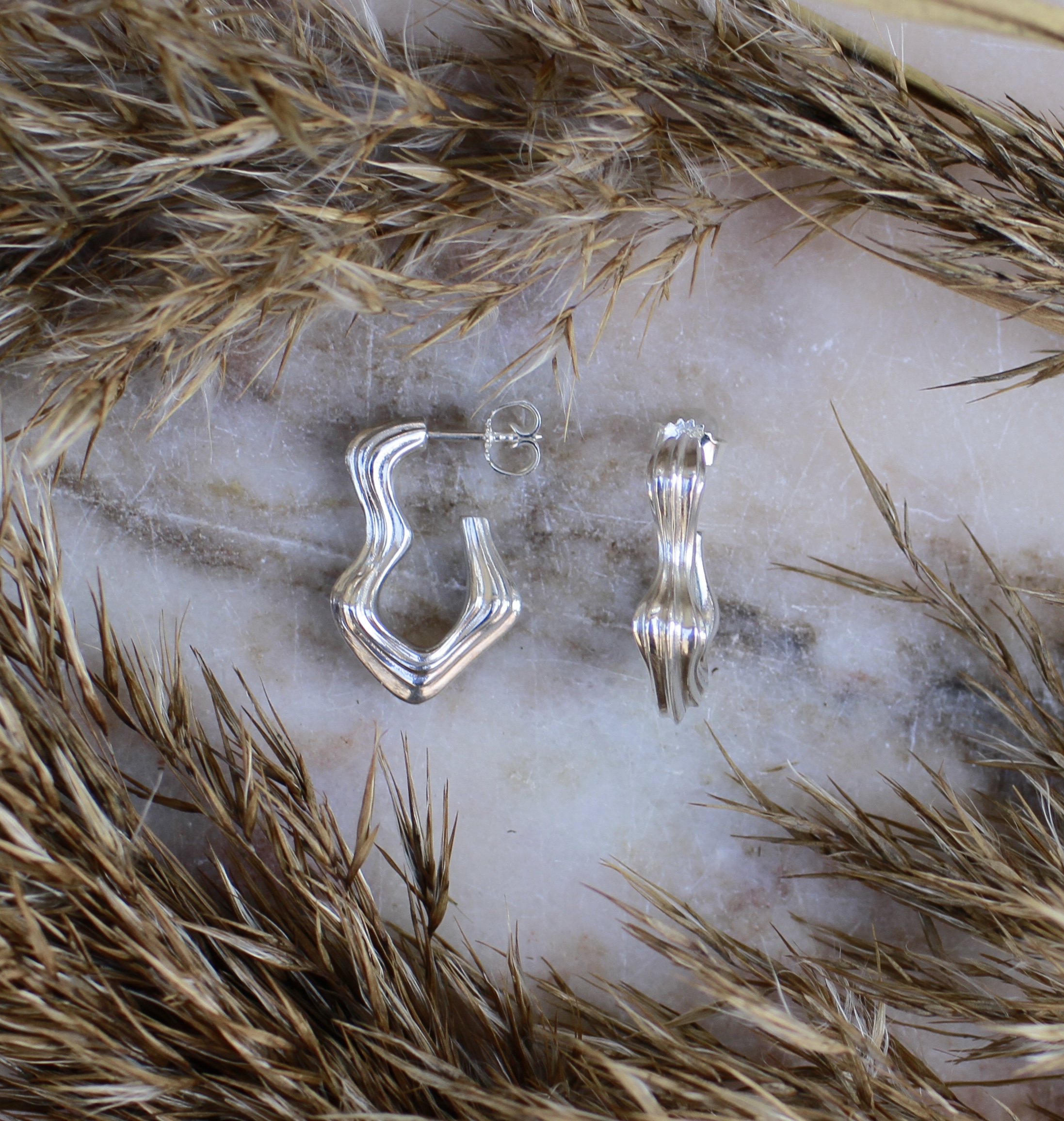 Stream
Sound Waves
Earrings in silver 25×15 mm, 10 mm stud.
Small size.
Every piece is handmade.
Delivery time 4-6 days.
Retail price 306€
Read more about the
Sound Waves
collection
This collection reflects my origins. The inspiration is the sound waves between animals, water, trees, clouds and the sea in nature. The lines in the jewellery flow around in a minimalist way. It has a texture or shape like pleats. It has an alluring expression, like ripples in the water. The connection in the universe and everything in between. The collection is unisex and has a clean but organic look.